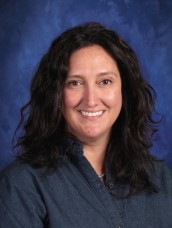 Robin Hannold
MS Language Arts
Degrees
Rowan University

(1995)

Post-graduate

Rowan University

(2002)
Robin Hannold has taught at Canton Country Day School since 2019. She has a Master of Arts in School Counseling from Rowan University where she also earned her Bachelor of Arts in English Language and Literature.
She has worked as a teacher and a counselor for more than 15 years. She is originally from the east coast where she taught Language Arts and worked as a School Counselor. More recently she has worked as a private college counselor and tutor. In addition to her teaching duties, Mrs. Hannold contributes to the school's Power of the Pen club, and she advises the school's chapter of National Junior Honor Society. She considers working with the students at CCDS a highlight in her career.
Mrs. Hannold enjoys vacationing at the beach, cooking, reading, and spending time with her family.