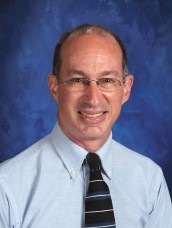 Brian Bortz
LS Science and Technology
Phone: (330)453-8279
Groups: Web Site Editors
Degrees
Alfred University

(1993)

Post-Graduate

Rensselaer Polytechnic Institute

(2000)
Brian Bortz has been at Canton Country Day School since 2008 as the Early Learning - Fifth Grade Science Teacher. Mr. Bortz has a Bachelor of Arts degree in Elementary Education from Alfred University (NY) and a Master of Science degree in Natural Sciences from Rensselaer Polytechnic Institute (NY). During his time at CCDS he has also taught math, served as Technology Director, and been the Athletic Director. He is currently one of the Camp Co-Directors, a camp instructor, and the Technology Teacher.
Mr. Bortz is an avid cyclist who bicycle commutes to school frequently throughout the year. He also participates in the American Cancer Society's Pan Ohio Hope Ride, and serves as the New Rider Coordinator for the event. Although he is not a runner, Mr. Bortz is a member of the board for Girls on the Run of East Central Ohio and is the chair of the Program and Outreach Committee.
He has college age boy girl twins, and no pets.